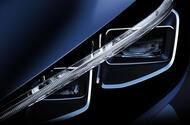 Nissan has previewed its next Leaf with this image
Design will take influence from the Micra; it's confirmed to be available with Nissan's Propilot autonomous system
The next Nissan Leaf will be revealed this September, with the brand's single-lane semi-autonomous Propilot system, the brand has confirmed.
A video demonstrates the car's system, and an accompanying image shows the car's all-digital setup behind the steering wheel showing the display when Propilot is activated.
The new model will get a more aggressive design inspired by the Micra, as shown by the first preview image, which showed one of the car's headlights.
The image hints at more angular lines and harder edges for the car's design, something that would contrast its soft-looking predecessor.
It also means the Leaf will likely take influence from the new and more striking Micra; this is backed up by recent sightings of development cars (see gallery).
Along with its new look, Nissan's next-gen zero-emissions electric hatchback will also have an improved electric drivetrain that's predicted to have a range of up to 340 miles – more than double the current car's range.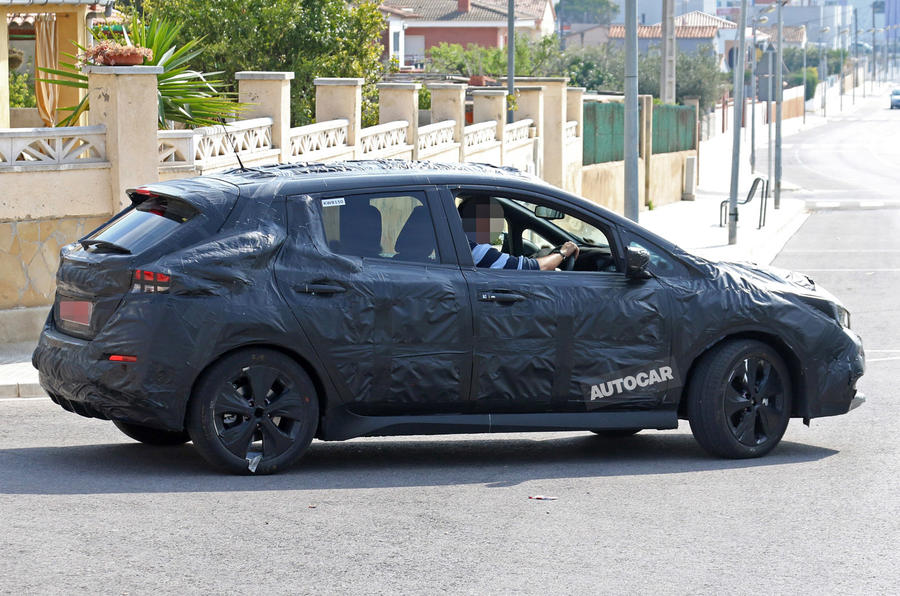 This is around 90 miles further than the latest Renault Zoe can offer, making the Leaf a likely class leader by some margin.
The gains will come thanks to new battery pack options for the Leaf that will enable Nissan to sell it with a variety of specs, as Tesla does with its models. The largest battery could double the 30kWh lithium ion pack found in the highest-spec version of today's Leaf.
When the future Leaf arrives next year, it will lead Nissan's charge to grow EVs to represent 20% of its sales by 2020.
Nissan Leaf racing car video
Source:: Autocar