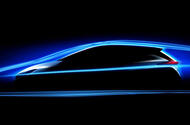 Design will take influence from the Micra; it's confirmed to be available with Nissan's Propilot autonomous system
Nissan has backed claims that its upcoming Leaf will be significantly more aerodynamic with an image showing how it cleanly works the air.
The all-electric hatchback, due for reveal on 6 September, has been engineered to maximise range with a slipperier exterior – expected to help the model eke out up to 340 miles on one charge.
That's more than twice the range of the outgoing car, and would cement the Leaf at the top of its class, beating the latest Renault Zoe by about 90 miles.
The gains will also come thanks to new battery pack options for the Leaf that will enable Nissan to sell it with a variety of specs, as Tesla does with its models. The largest battery could double the 30kWh lithium ion pack found in the highest-spec version of today's Leaf.
Nissan is aiming to make the Leaf the segment's most autonomous-capable model, with Propilot Park technology its newest system. Using sonars and cameras, the car will be able to park itself in parallel, angled, front or straight back-in parking spots, handling throttle, braking and steering input.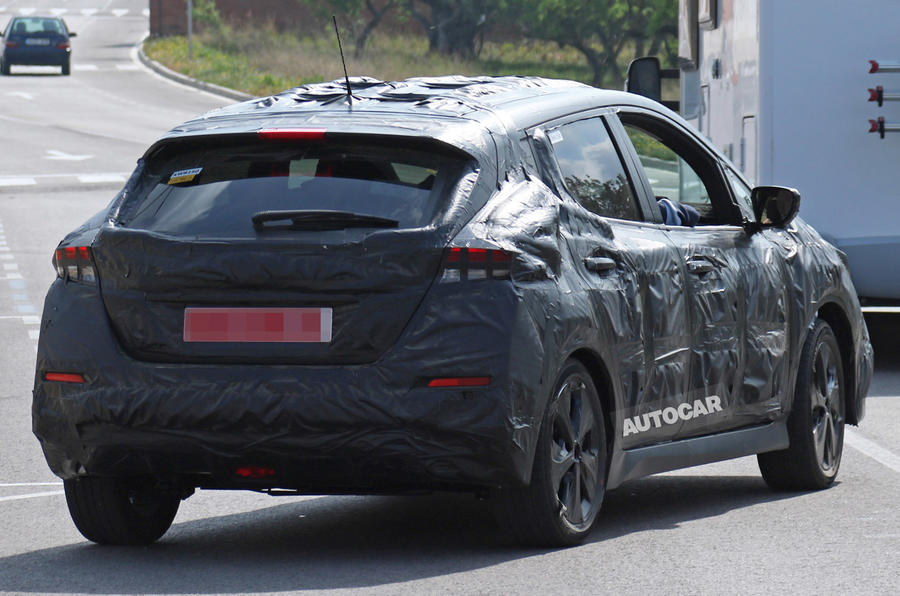 This park assist system will come as part of the car's Propilot tech, which also includes a single-lane semi-autonomous feature. It will be Nissan's most advanced autonomous model on sale.
The new car's design appears to be inspired by the Micra, as shown by sightings of development cars (see gallery), with sharper lines on the body and a more aggressively stooped nose.
When the future Leaf arrives on roads next year, it will lead Nissan's charge to grow EVs to represent 20% of its sales by 2020.
More content:
Source:: Autocar