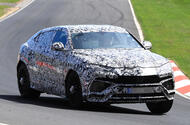 Lamborghini's new all-wheel-drive SUV will arrive in 2018 and be available with a hybrid powertrain and a turbocharged V8
The Lamborghini Urus SUV has been caught testing at the Nürburgring for first time ahead of its anticipated reveal later this year.
Despite the heavy disguise, it's clear the production version of the all-wheel-drive turbocharged SUV will stick closely to the rakish styling of the concept unveiled at the 2012 Beijing motor show.
Although the spy pictures show a typically sharp and angular Lamborghini design on the outside, Autocar understands the interior will be significantly more comfort-orientated and conventional.
Lamborghini's first SUV since the 1986 LM002 will be built on the same platform that underpins the Audi Q7, Bentley Bentayga and 2018 Porsche Cayenne. It will feature the brand's first plug-in hybrid powertrain, which will be offered alongside a twin-turbo 4.0-litre petrol V8 engine in the line-up.
That engine will be the company's first turbocharged V8. Lamborghini bosses have eschewed the naturally aspirated V10 and V12 units from the Huracán and Aventador for their new SUV in pursuit of better fuel economy and an extensive power spread, with low-end torque and top-end power.
Lamborghini has already confirmed to Autocar that it won't offer rear-wheel-drive variants of the Urus. That's in line with its strategy for the all-wheel-drive Aventador, but not the Huracán, which is available in four-wheel-drive and rear-wheel-drive guises.
The SUV will be a luxury rival to the likes of the Bentayga, Range Rover SVAutobiography and forthcoming Rolls-Royce Cullinan.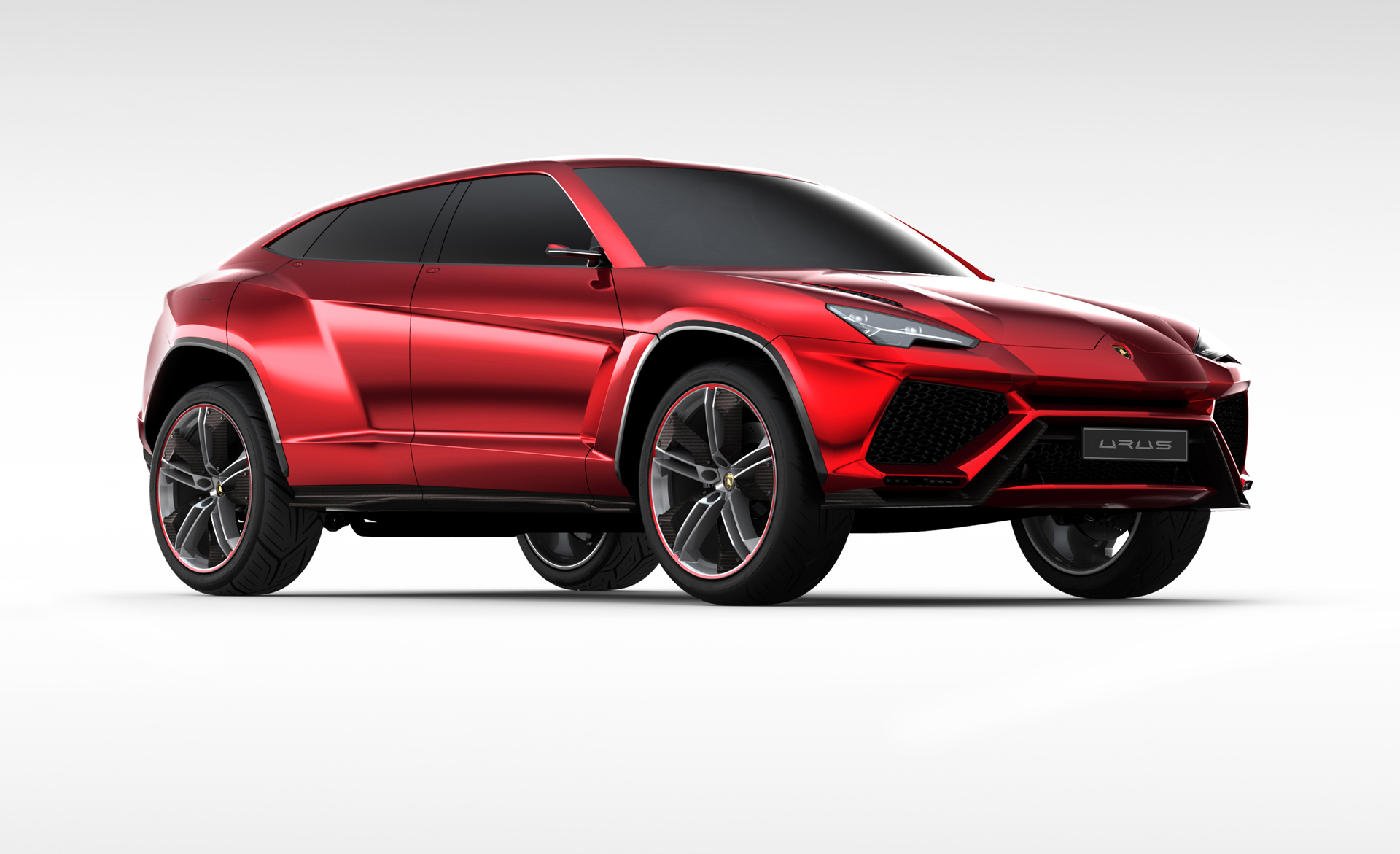 Autocar understands that special-edition models of the Urus are under consideration. These include a hardcore Superveloce variant and a more focused luxury model.
Production of the Urus is expected to begin this summer and Autocar understands pricing is likely to be similar to that of the Huracán, which starts around £180k.
Lamborghini has been experiencing strong growth through sales of the Huracán and Aventador. The company has been recruiting extra staff in preparation for production of the Urus and is aiming to double its worldwide sales by 2019. Its production site in Sant'Agata Bolognese is set to double in size to cater for the demand.
Huge delays since the concept car's first outing in Beijing five years ago led to speculation that the Urus could be axed, but instead the Asterion hybrid sports car was put on hold in favour of the SUV and these spy pictures show development is on track.
Source:: Autocar