First official picture
First official pic of next-generation, almost-production-ready Aston follows several sightings of test cars
A new picture of the Aston Martin Vantage has been released showing its rear light design for the first time ahead of the car's reveal later this year.
The image of a covered car confirms that the model, which will take inspiration from the DB10, uses a full length rear light strip – a fashionable design trend that's also applied to models like the new Porsche 911.
The Vantage's shape is hidden in the official image, but previous sightings of test cars show its look and stance, which appears near identical to the DB10 that featured in the James Bond movie Spectre. Some details also clearly take influence from the Vulcan hypercar. Earlier sightings of the baby Aston were of a cut-up DB11 mule.
The Vantage will use a new generation of aluminium architecture that is a shortened version of the DB11's. It is expected to be lighter and more torsionally rigid than its predecessor, improving agility.
The entry-level Aston will first arrive as a V8, adopting the Mercedes-AMG engine recently launched in the DB11. The 4.0-litre twin turbocharged V8 is expected to produce about 500bhp in the standard Vantage. The engine is supplied as part of a technical collaboration between Aston Martin and Mercedes-AMG and will use the former's software.
That extra power over the existing 430bhp in the current V8 Vantage is set to help undercut the outgoing 0-62mph time of 4.8sec, edging the car closer to 4.0sec. The top speed will exceed 190mph.
Aston Martin is expected to offer the new Vantage with a choice of a six-speed manual or dual-clutch automatic transmission.
Like the current Vantage, a V12 variant is also due, using the same 5.2-litre twin-turbocharged engine found in the V12 DB11.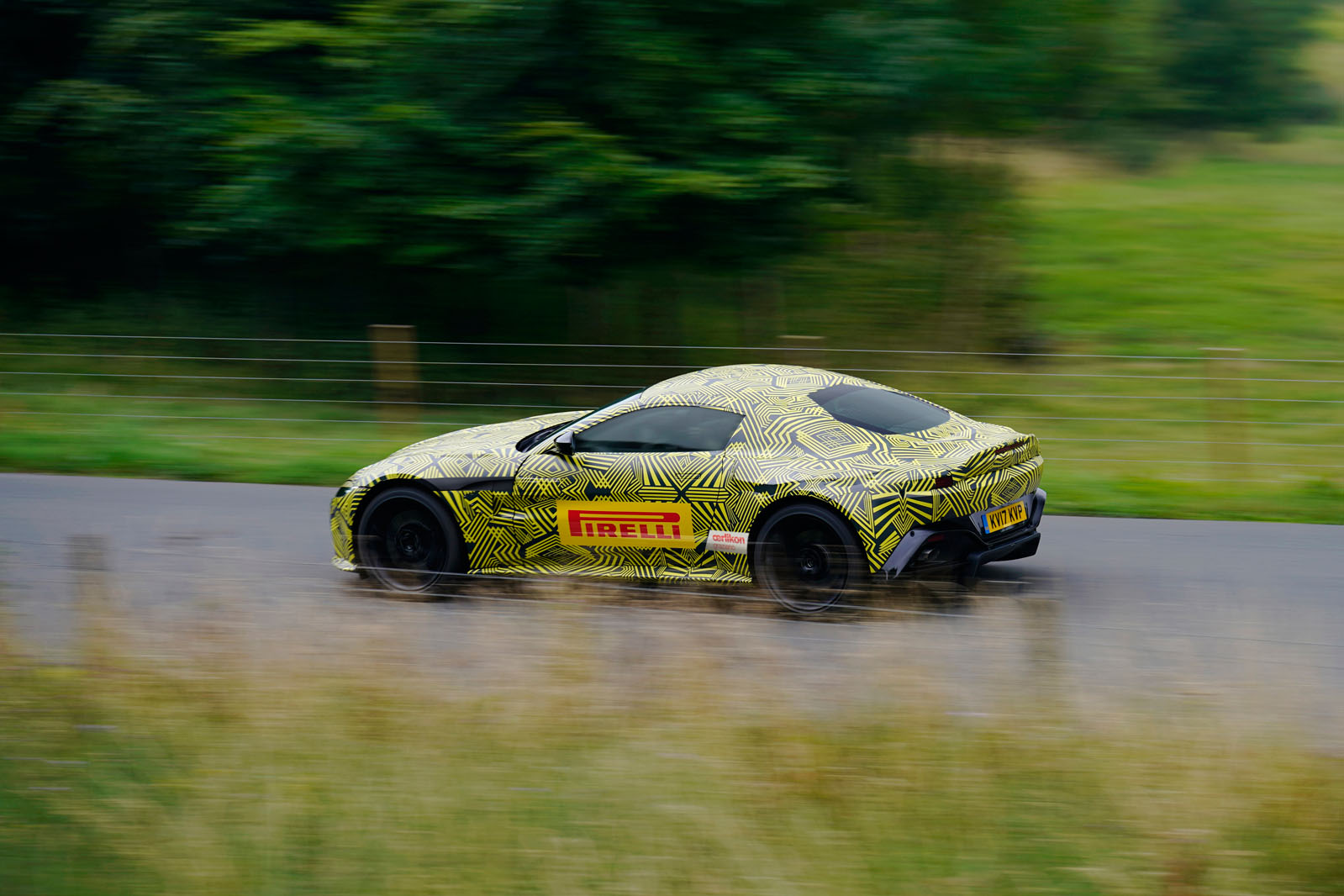 Aston Martin boss Andy Palmer has already confirmed that the new Vantage will be shown by the end of 2017, while a V12 version will arrive at a later date. A hardcore AMR-branded track car is also likely to be on the agenda.
The V8 Vantage will cost slightly more than the current car's £94,995 starting price.
As part of a new model blitz, all of Aston Martin's key cars will be refreshed and joined by an all-new DBX SUV and Lagonda. The electric RapidE was also confirmed earlier this year as a limited-run model to enter production in 2019.
Read more:
Aston Martin CEO: Combustion engine ban is either disastrous or pointless
Aston Martin Vanquish S Volante 2017 review
Aston Martin DB11 S in development as rival to Bentley Continental GT Supersports
Source:: Autocar