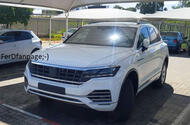 VW's new large SUV targets the BMW X5 and Volvo XC90; it'll get a more luxurious interior and evolved design
The 2017 Volkswagen Touareg will receive a more luxurious interior and a design influenced by its smaller sibling, the Tiguan, when it lands in less than a year's time.
The five-seat SUV model will sit directly above the Tiguan when it replaces the current Touareg, which has been on sale since 2011. It'll also eventually sit above the Crossblue production model when that car is launched into the US and Chinese markets sometime next year.
The image of the 2017 Touareg, which surfaced on a Facebook fan page reveals the car's full front-end styling, showing its LED lighting more angular design. The car's shape looks similar to that of the larger (and US-focused) Atlas, but more rounded wheel arches, a larger front grille and a shorter wheelbase are the most obvious differences.
The Touareg's light design takes more influence from the Tiguan than the Atlas. Beneath the covers, it looks like the latest Touareg test mule features horizontal structures on both its front and rear lights, as previewed by last year's Beijing motor show concept.
Under the bonnet of that concept was a plug-in hybrid powertrain that produced 381bhp and 516lb ft of torque. The system could run in full-electric mode for up to 50 miles. In its most economical mode, the concept was also capable of more than 94mpg combined.
A hybrid powertrain like this is therefore expected to be offered with the 2017 Touareg, but more conventional turbocharged four-cylinder diesel and petrol units are likely to form the bulk of its engine line-up.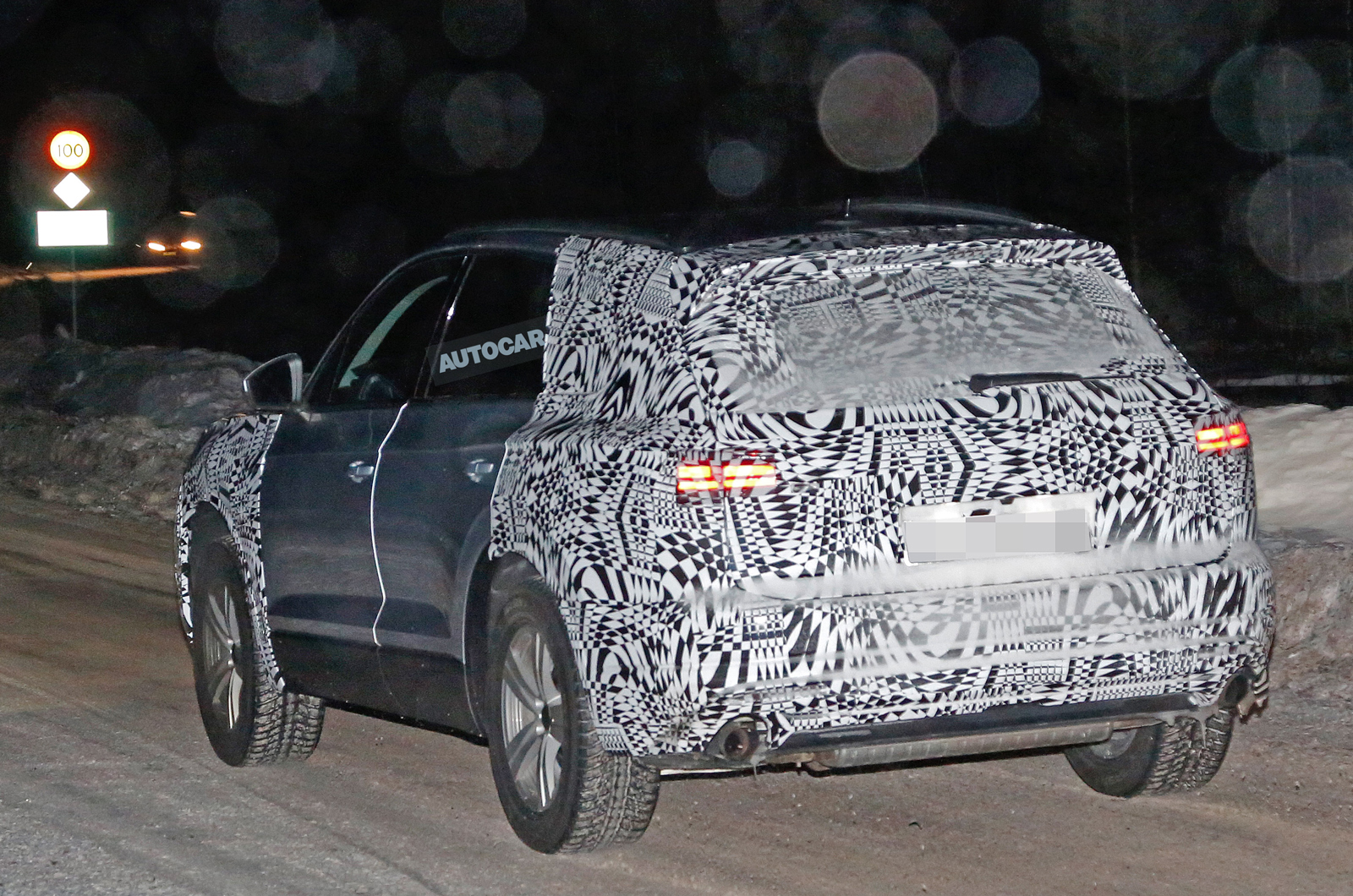 As is the case with the current car, all versions of the new Touareg will come with four-wheel drive as standard.
Volkswagen is said to be working hard to ensure the new Touareg's cabin is significantly more luxurious. With the 2018 BMW X5 and Volvo XC90 down as key rivals, the Touareg will also have some of the market's best infotainment systems to contend with.
Volkswagen hasn't revealed when the 2017 Touareg will be revealed, but it's expected later this year. Pricing is likely to stay close to that of the current car, so expect a starting figure of around £45,000.
Source:: Autocar