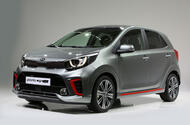 Kia's city car gets a sporty new GT-Line variant, a new turbocharged engine and more kit to take on its rivals from Hyundai, VW and more
The 2017 Kia Picanto has made its public debut at the Geneva motor show. It will go on sale in the UK in May, and should cost from around £9000.
For the first time in the Picanto's lifespan, the city car will gain sportily styled GT-Line and GT-Line S trims, which get more equipment, a muscular body kit, bespoke paintwork and a new steering wheel.
The third-generation Picanto will only be offered as a five-door model, following in the footsteps of its Rio supermini sibling, as the slow selling three-door struggled to find customers in the current generation car. Despite a longer wheelbase and shorter front overhang, though, the new car is no larger than its predecessor – but does offer more head and legroom as well as a larger boot inside.
Engines
As you'd expect, the Picanto's engine range is based around frugal petrol engines. Both the current options – a three-cylinder 1.0-litre petrol with 66bhp and 71lb/ft of torque and a four-cylinder 1.2-litre petrol with 83bhp – are carried over to this new car, but joining the range is a new turbocharged 1.0-litre petrol. With 99bhp, it's the most powerful option in the range, and can propel the Picanto to 60mph in 10.1sec. It's likely to also be the most economical option, although official MPG and CO2 figures have yet to be revealed.
The default gearbox choice is a five-speed manual, but a four-speed automatic is available as an option on the 1.25-litre petrol.
The Picanto's brakes, steering and engine refinement have left us cold in the past, with the car far more ideally suited to tight urban streets than wider country roads or motorways. Kia claims to have addressed this with more soundproofing materials applied throughout to reduce engine vibrations and noise, and lowering the windscreen wipers by 6mm to eliminate wind noise at speed.
Kia says it has also improved the Picanto's ride and handling through the use of modified suspension and a revised steering rack, both of which are said to give the new car 'agile' driving dynamics. Torque vectoring by braking also features for the first time, helping to reduce understeer during hard cornering.
Although the addition of sporty GT-Line models and the new turbocharged 1.0-litre engine would seem to leave the door open for a fully fledged performance version of the new Picanto, Kia officials say no such car is planned, as the company is instead putting its hot hatch ambitions into the new Rio GT, which is due in 2018.
Upmarket interior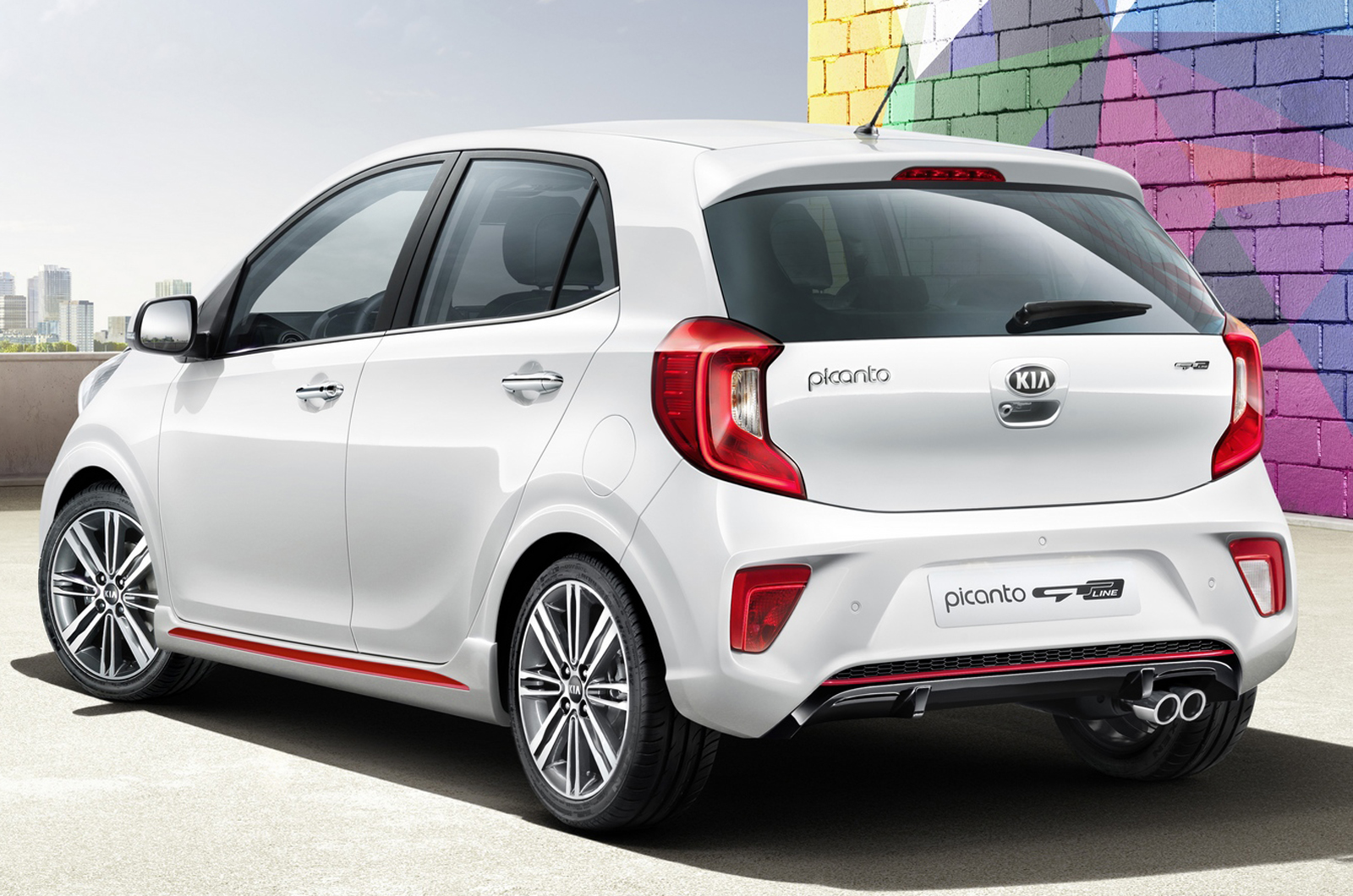 The new Picanto's cabin is dominated by a new 7.0in touchscreen infotainment system, which will be standard-fit in the UK. Drivers will be able to control their smartphones using the Apple Carplay and Android Auto services, while the options list includes a reversing camera, wireless smartphone charger and USB port.
When it comes to luggage space, the Picanto's boot can now carry up to 255 litres – more than Hyundai's i10 – and up to 1010 litres with the rear seats folded flat.
While exact specifications for the UK have yet to be confirmed, we do know the Picanto will be offered in 1,2, and 3 trim levels, plus the new GT-Line and GT-Line S specifications.
Personalisation also plays a big part in the new Picanto. Drivers will be able to specify one of five so-called 'colour packs' in the UK, allowing them to choose colours for the seats and stitching, as well as interior door panels.
Kia says the new Picanto is the safest A-segment car it has ever made, and the new car includes a greater proportion of advanced high-strength steel compared to the outgoing model, which has also reduced its body-in-white weight by 23kg.
Six airbags come as standard, while optional extras include a knee airbag and automatic emergency braking (AEB). AEB will be a crucial factor in the new Picanto achieving a maximum Euro NCAP safety score under the body's dual ratings system – and increasingly UK buyers are paying attention to those safety scores.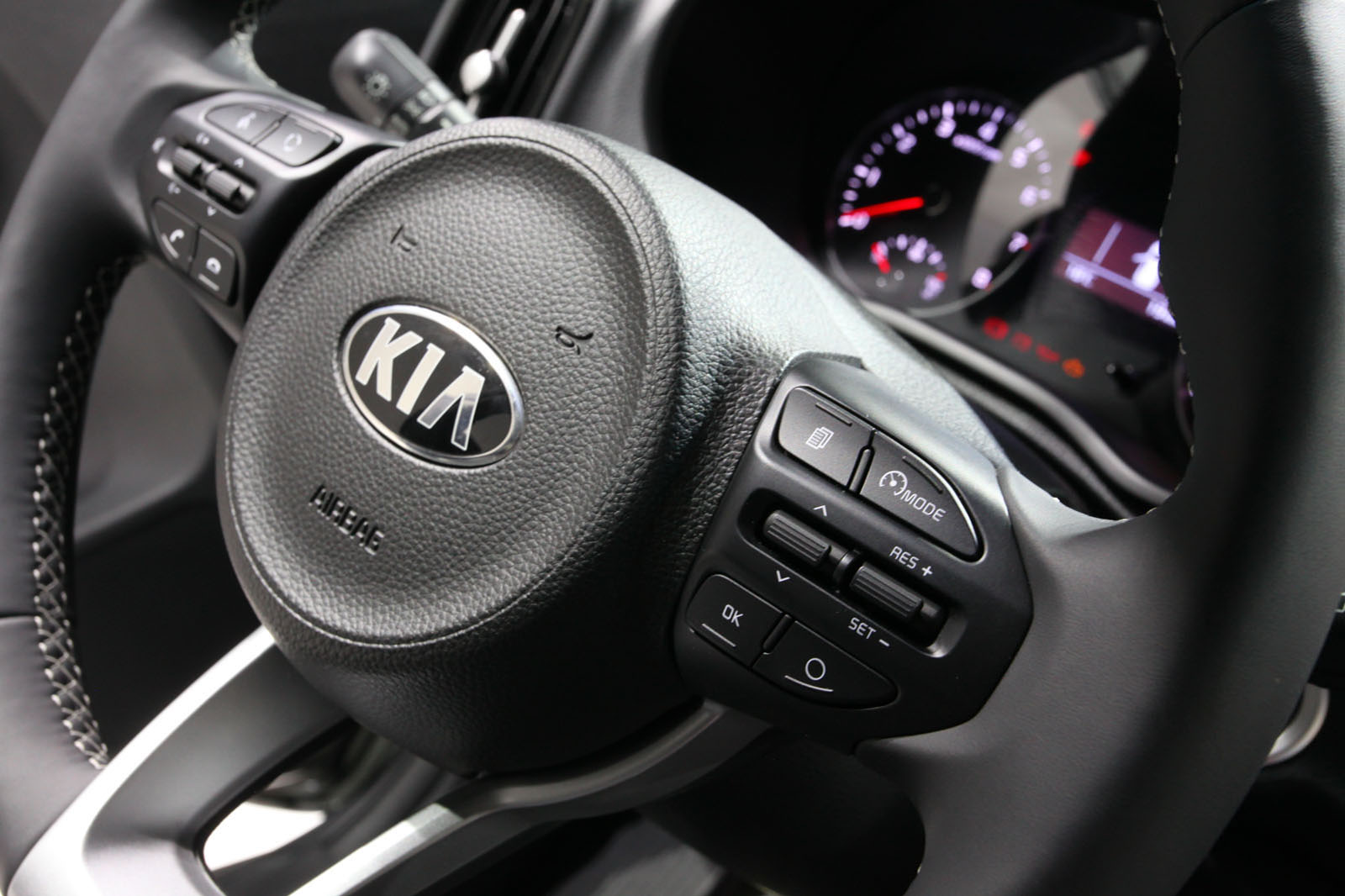 Small car means big business
COO of Kia Motors Europe Michael Cole expects the UK to be the biggest market for the new Picanto, and says the new GT-Line versions have been developed to attract younger customers to the brand. "We want the cars to appeal to a young customer, but we also have to recognize that we're very much targeting the 'young at heart' too. The demands are not that different between a 25-year-old and a 55-year-old."
Exact prices for the UK won't be announced until closer to the car's launch, but a small rise on today's starting price of £8695 is expected. The Picanto is already more expensive than its Hyundai i10 sister car, and only slightly cheaper than more upmarket rivals like the Volkswagen Up, so Kia won't want to increase its price too much and risk being seen as uncompetitive – indeed, a starting figure of just less than £9000 seems likely.
As ever, though, it's in monthly PCP finance deals where the new Picanto can make its biggest gains, and many buyers are likely to be swayed by Kia's 100,000-mile, seven-year warranty.
Geneva motor show news
Source:: Autocar