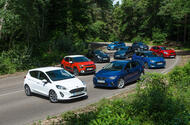 We pitched the 2017 Ford Fiesta against eight of its biggest rivals in the small car class
The new Fiesta takes on the Citröen C3, Kia Rio, Suzuki Swift, Renault Clio, Nissan Micra, Seat Ibiza, Mini One and Mazda 2 in a mega group test
To idly observe that there have been a few interesting small hatchbacks introduced lately would be an understatement not far from the magnitude of Captain Scott's 'Antarctic walk' – although not quite of the same significance, I grant.
Autocar comparison tests don't normally include as many as nine rivals vying for recommendation, but with six of those nine being all-new to the UK market in the past eight months, this one demanded it. Our supermini 'giant test' has been in the offing for at least that long, as we've watched big-selling, box-fresh little 'uns from Citroën, Kia, Nissan and Suzuki hit showrooms, knowing that the perfect time to get to know all of them that little bit better was still to come. The critical moment, you might say.
Now that moment has come. Materialising for appraisal at Autocar Towers in the same week, the new Seat Ibiza, which is the first Volkswagen Group supermini to adopt the MQB-A0 platform, and the new Ford Fiesta – the much-anticipated replacement for our supermini class favourite and the UK's biggest-selling new car every year since it went on sale in 2009 – cued this occasion up very nicely.
So the party can finally start. First, some back-to-back test track driving and close scrutiny of all nine cars, in order to identify the very best from the crowd and set up a top-four shootout to be conducted on the road, at length and in greater depth. All nine cars are here in matching form: as circa-100bhp, circa-£16,500, £150-a-month PCP options. And all get the same chance to progress: nothing here will get by on the strength of reputation alone.
By the conclusion of this test, then, the supermini class according to Autocar could look very different.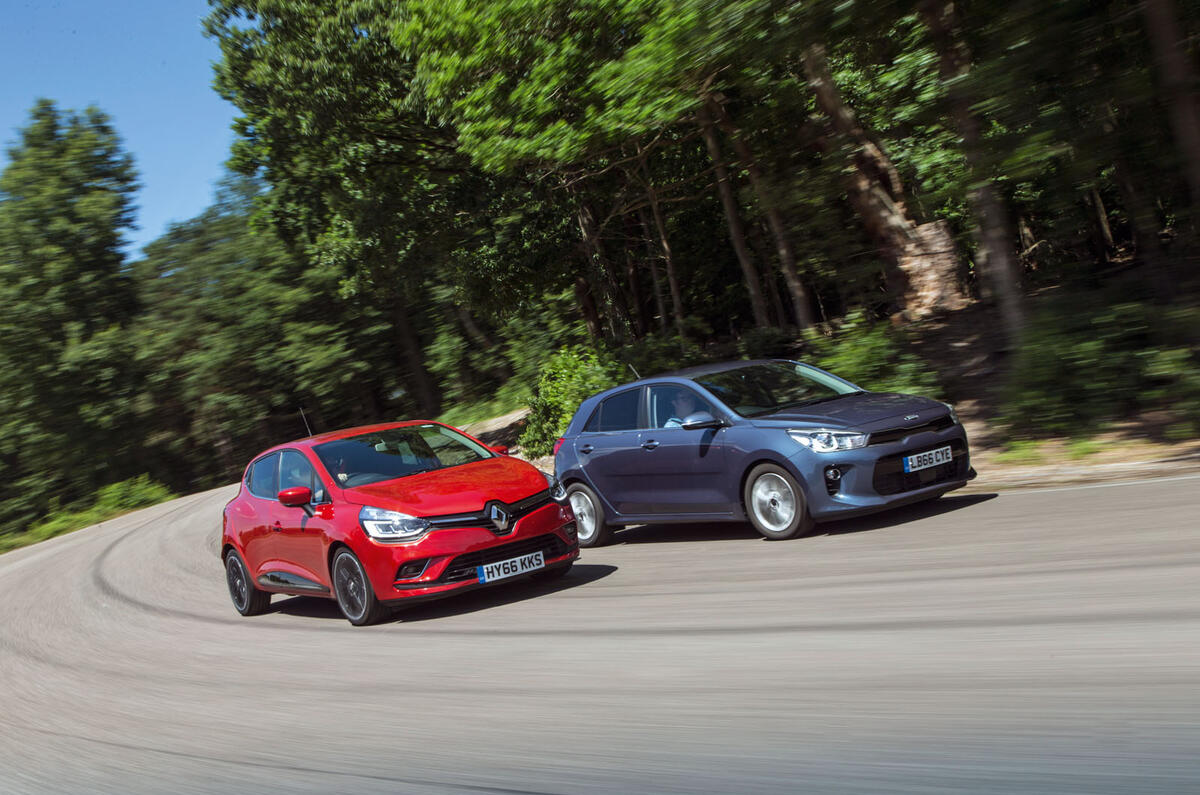 9th: CITROEN C3 PURETECH 110 FLAIR
There's a good chance the new Citroën C3 might have been the tempting, foil wrapped sweetie you wanted to open first as you looked at the photo on the preceding page. The C3's charmingly alternative looks are powerfully arresting – and that kind of visual appeal can take a small, affordable car an awfully long way.
If only the car was even half as objectively commendable as it is cheerily likeable, though. The C3's seats are broad and comfortable but its footwells are shallow, which doesn't leave much space for those squeezed into the back. Much of the interior is made of hard, shiny and relatively cheap-looking plastic mouldings, and the angular flat top of the dashboard often reflects sunlight into your eyes. There are some imaginative material highlights, but they're only worth so much, while the and storage areas are small and few in number.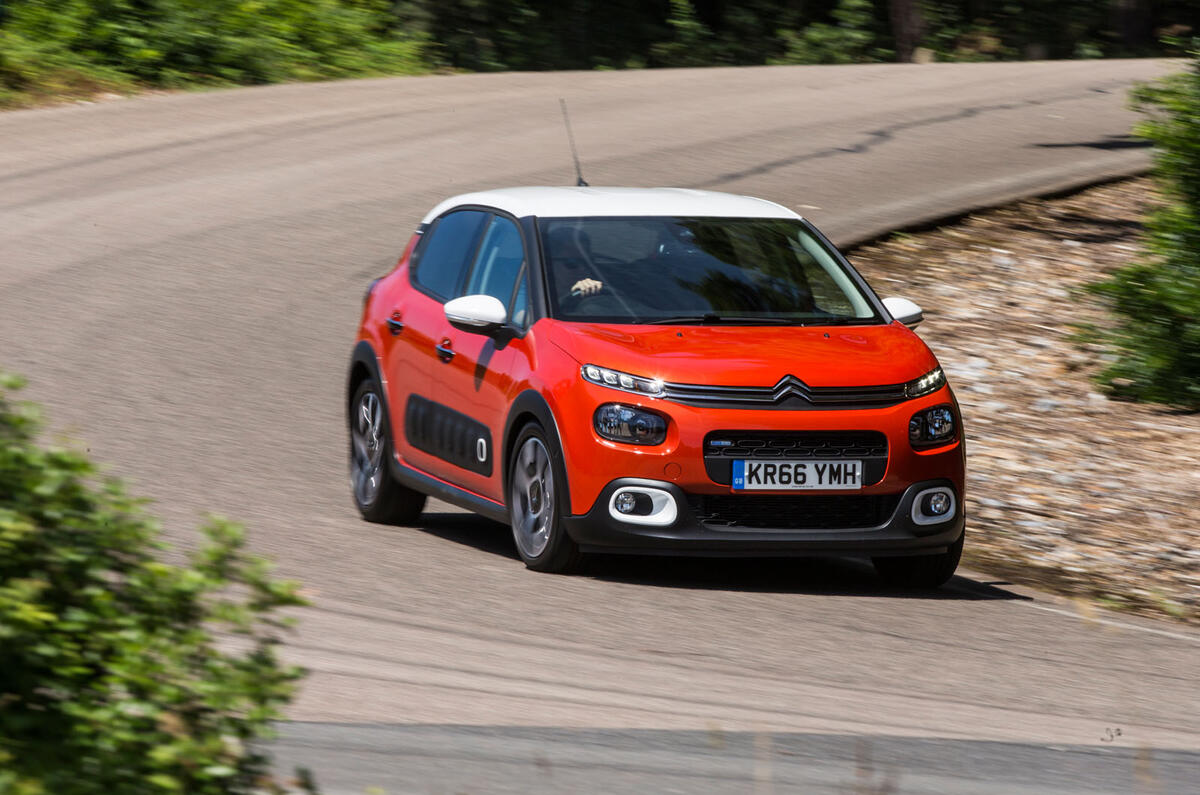 To drive, the C3 misses the standard set by its eight rivals in this supermini test in a number of ways. Its ride is hollow, noisy, restless and under-damped, its grip level is relatively slight, its body control is poor and its controls are variously limp, vague, imprecise and uninviting. Even affordable small cars ought to drive much better – and the majority do.
VERDICT
Great to look at but feels cheap inside and is singularly disappointing to drive. Not the worst car in the whole class but undoubtedly our least favourite here.
2.5/5
Price: £16,245, Power: 108bhp, 0-62mph: 9.3sec, Economy 61.4mpg (combined), C02: 103g/km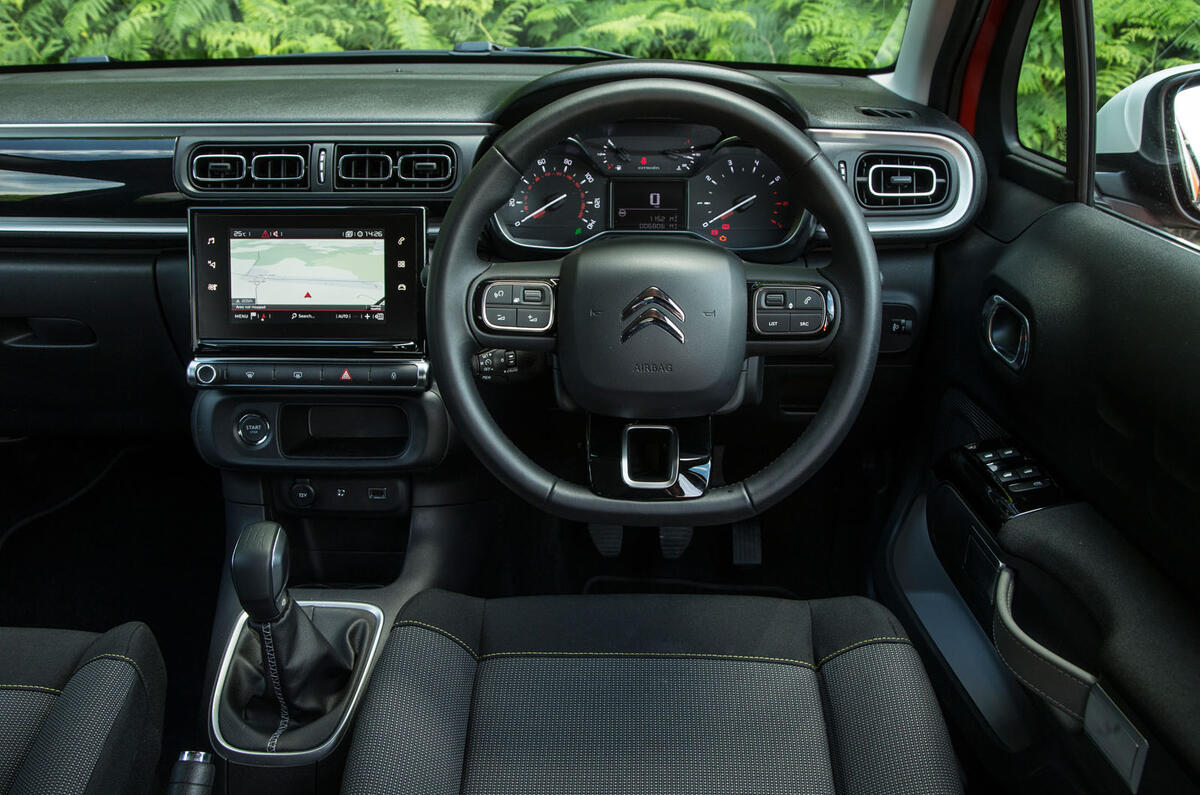 8th: KIA RIO 1.0 T-GDI 3
Kia hailed this, its fourth -generation Rio, as its new fashion icon a few months ago, but among this field it seems resolutely sensible – and among the best superminis in the world, 'sensible' could be seen as a bit of a handicap.
The cabin is roomy (if you regularly need to carry adults in the back seats, the Rio should be in your top three) and many of its switches and fittings feel ready to outlive you. But our test car's cabin was still dark, universally hard to the touch and even a little bit foreboding.
Your sense that this is an unusually large car for its type is confirmed by handling that's soft, inert and stable at speed but conspicuously short on verve. The Rio's suspension relays quite a lot of noise from the road's surface, however, and it rides bumps in a numb, wooden sort of way.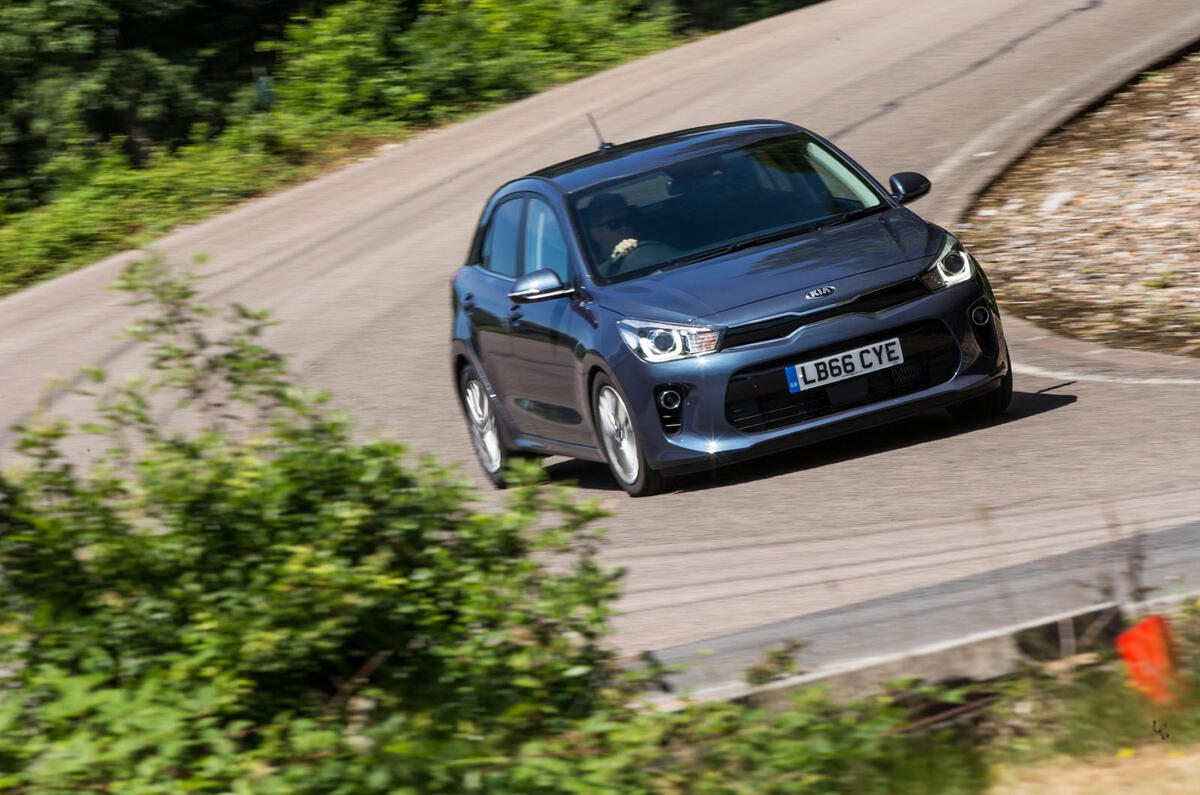 Kia's new 1.0-litre T-GDI engine is the best advert for the Rio's driving experience. It doesn't tug impatiently at the lead as the turbo spools up but instead has decent stamina, revving moderately keenly and making the car fairly brisk.
VERDICT
Better by a long way than any of its predecessors but still far from current European supermini levels of style or dynamic sophistication.
2.5/5
Price: £16,435, Power: 99bhp, 0-62mph: 10.3sec, Economy: 62.8mpg (combined), CO2: 102g/km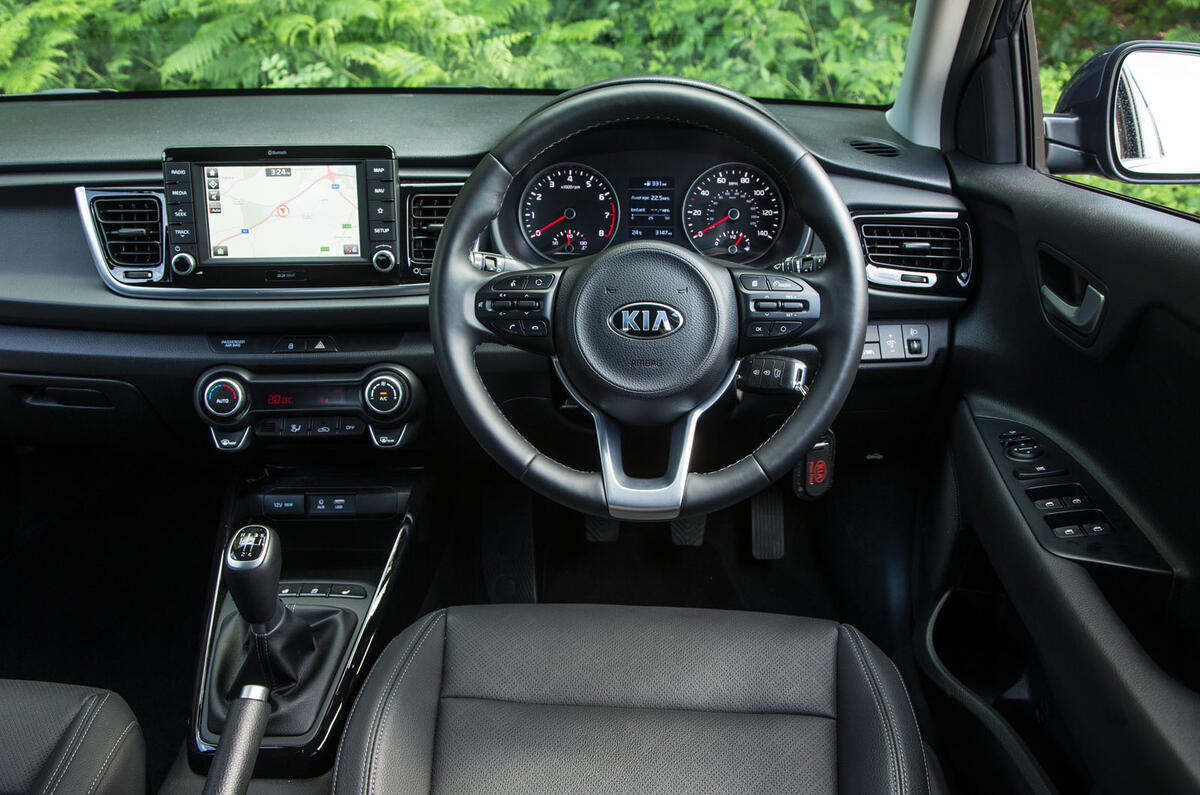 7th: SUZUKI SWIFT 1.0 BOOSTERJET SHVS SZ5
Leaving aside Suzuki's four-wheel drive and automatic versions, this is the most expensive Swift you can buy – and it's still a clear £2000 less than most of the cars it's up against here. And with real-world economy and CO2 liability made more appealing by a mild hybrid engine, the Swift is ready with more than one 'get out of jail free' card when criticisms are aimed at it. But the regrettable truth is that this car makes a disappointing fist indeed of succeeding one we both liked and rated for its cheery, simple style and its zesty, engaging drive.
The disposable feel of the Swift's interior is inescapable. Brace your left knee against the centre console as you corner and you'll feel the plastic flex – and one day, you may conclude, there'll be a loud crack and a lot more flex forthcoming. The car's touchscreen infotainment system has a low-rent look, too, laudable though it is to even have …read more
Source:: Autocar