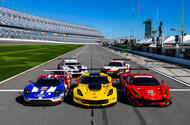 Britain's Westbrook talks us through his emotions ahead of America's crowning sports car event, which runs this weekend
This weekend will see the 55th running of the Daytona 24 Hours, America's crowning sports car event.
40 cars from four categories will take to the famous banked circuit at 12:15pm EST (5:15pm GMT) tomorrow. At the front of the field will be prototype racers that are equivalent to Le Mans LMP2 cars, and behind them will be GT racers, with the GTLM class the fastest of this bunch.
Among this class will be four Ford GTs from the Chip Ganassi Racing stable. As favourites for the GTLM win, the team wants to recreate history and emulate the success of the original Ford GT, which contested at Daytona back in the 1960s. It'll face stiff competition from Ferrari 488 GTEs, Chevrolet Corvettes, Porsche 911 RSRs and BMW M6 GTLMs.
Ahead of the weekend's race, we catch up with British Ford driver Richard Westbrook to talk about his hopes and emotions at Daytona.
How does it feel to be driving for Ford at Daytona?
"Daytona is a really special race in America, if not the whole world. Everyone knows about the Rolex 24 At Daytona.
"For an American brand, this is the big one. This is the American Le Mans 24. This is a really important on the checklist for Ford and it's important for the team to come away with a victory.
"Coming here four cars strong like we did in Le Mans – you can see that everyone is really taking this one seriously."
Where does Daytona rank on your list of favourite races?
"It's up there, in some ways it is my favourite. It just comes at the perfect time of the year. When you have been at home getting itchy feet it's really good to get back. The atmosphere at this track is really great and it's definitely one of my favourites."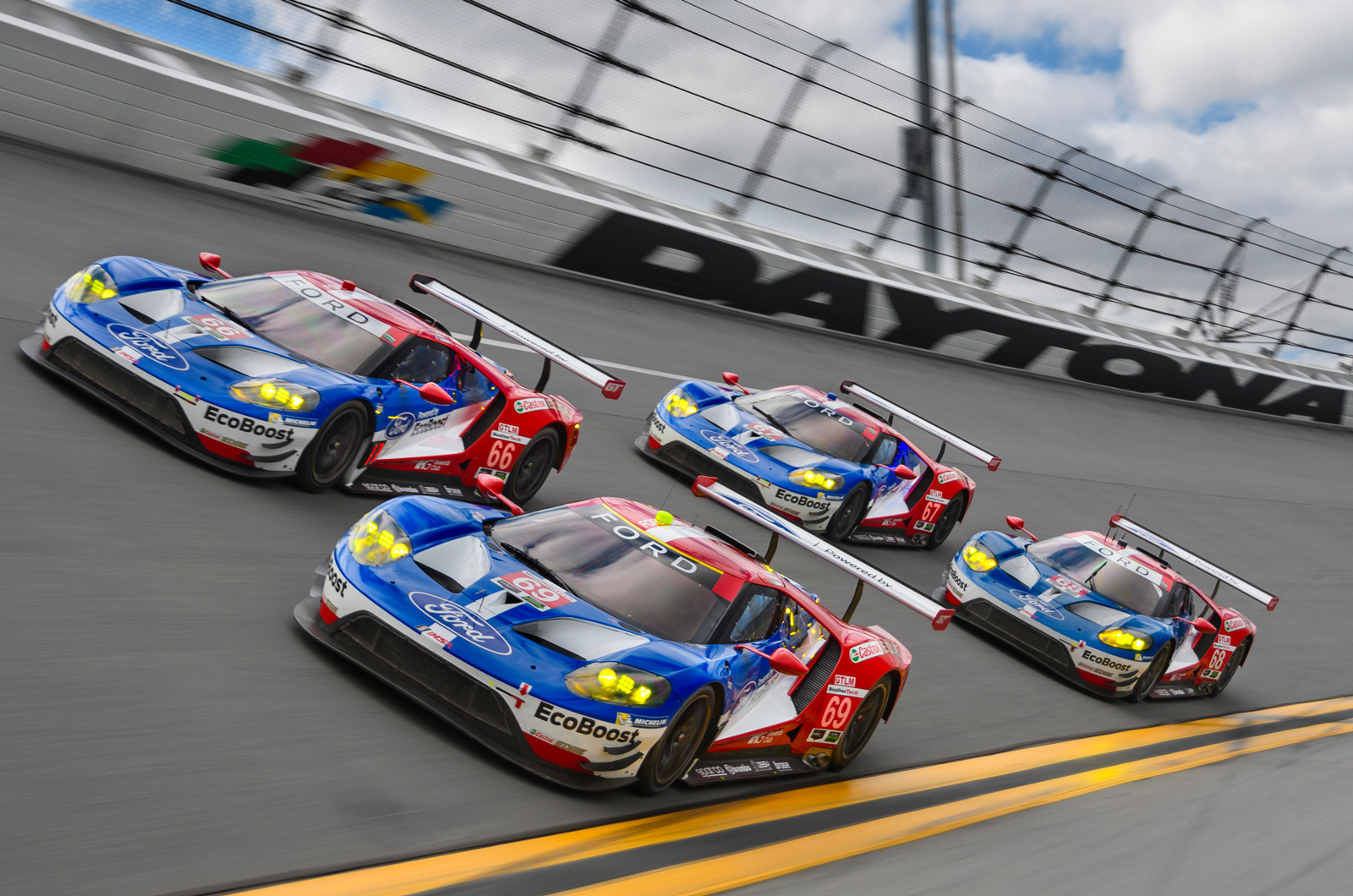 Can you talk about your best memories of Daytona?
"Probably debuting here with the Daytona Prototype [in 2014]. We lead for a really long time and came very close to a victory but a seatbelt issue brought us two laps down and that really cost us."
"Last year was also very special with the debut for the Ford GT. We had a real buzz around our garage. Everyone wanted to see it and that was very special. I have come in second and third a few times in this race but I have never won it."
How does racing at Daytona differ from Le Mans?
"Daytona is special. You can be four laps down in the night and make it back because of yellow flags and safety car periods. That does not happen in Le Mans.
"Being a lap down at Le Mans, you're pretty much out of contention for first place. In Daytona you are never out of the race, the most important thing is that you're on the lead lap with an hour to go. That's when the gloves come off. It's an endurance race but it's all about the sprint in the end."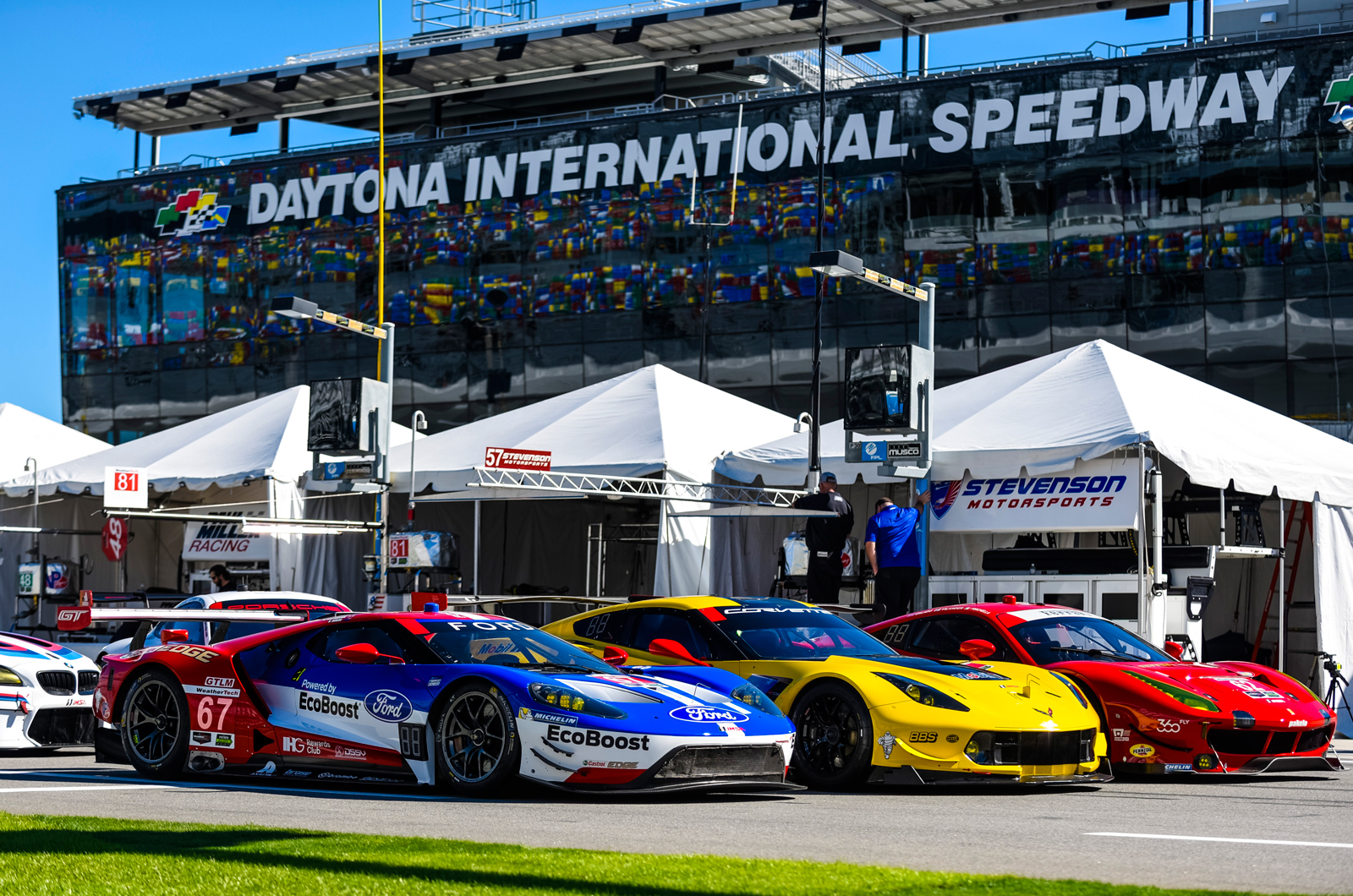 Is Daytona particularly hard on the car?
"For a 24-hour race you really have to look after the car, you cannot hammer the curves around here. You have to treat the car with respect and the track with more respect than you would in a normal two-hour sprint race.
"After the race they pretty much rebuild the entire car apart from the carbonfibre [structure]. A 24-hour race is pretty much the lifetime of the car."
What speeds do you expect to reach, and what's it like taking the banking in a GT car?
"Plus 180mph depending on the wind. That is the target level for GTLM even though the cars will go much faster. Racing in the GTLM class we need to be a step below the prototype cars."
"You don't really feel the banking so much when you're on track. The time when you do notice it is behind the safety car going really slow. At that point you feel like you're almost holding yourself in the car. But when you're at high speed the forces are pushing you back into the seat."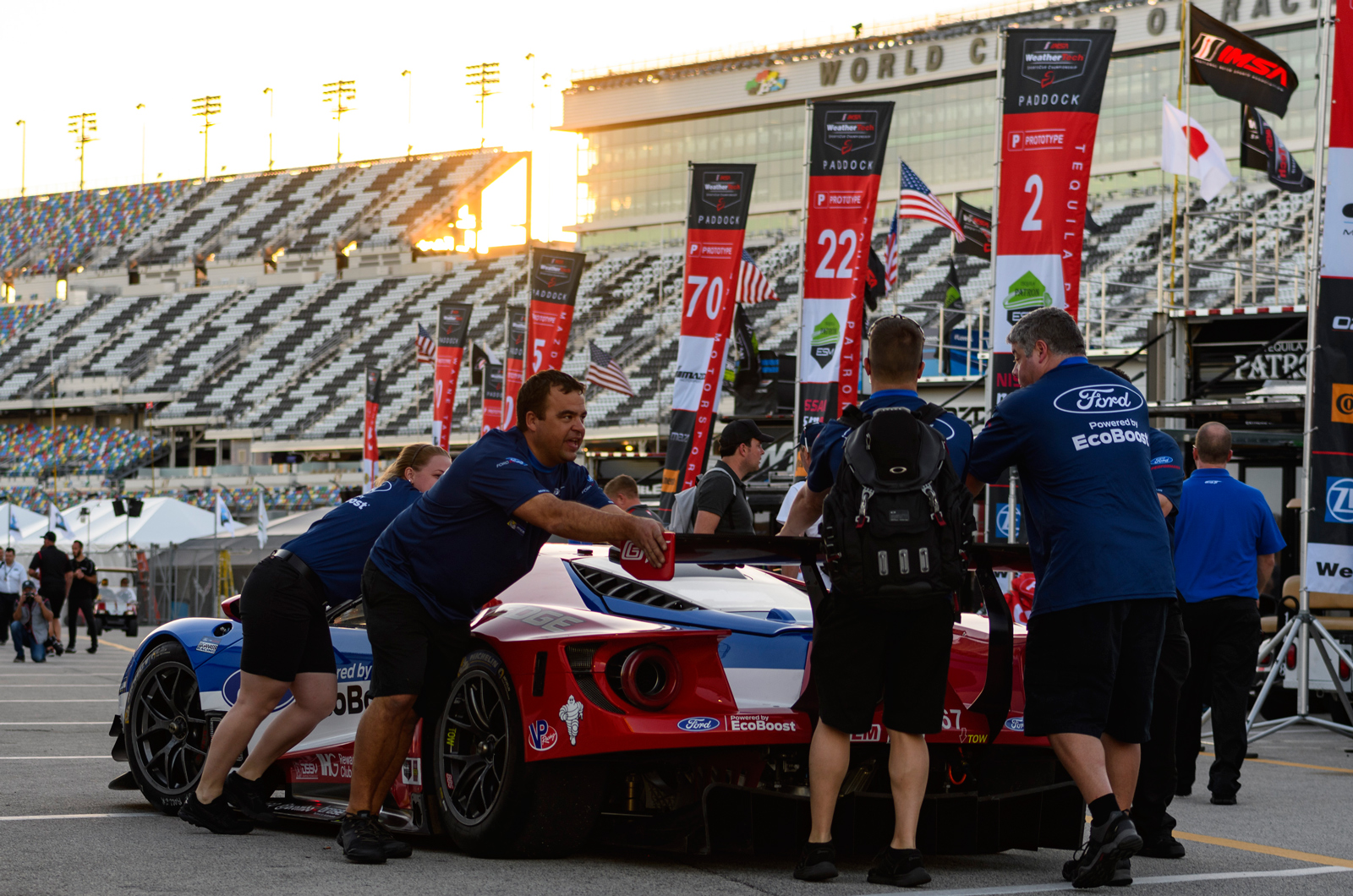 "Yesterday was the first time I walked on the banking and you can barely walk up to the top. It's that steep. It's incredible. When you're on track you don't notice it that much. It's when you're going slowly that you do."
How have you prepared physically for this race?
"I don't really do anything different for this race. It's not massively physical because it's a fast track, you are wide open on the throttle for long periods of time and the banking makes it easier so it's not as hard on your neck.
"[I make sure I do] plenty of running and gyming, and get proper nutrition. The Twelve Hours of Sebring is tougher physically then the 24 Hours At Daytona."
Read more:
Porsche 911 RSR: why Stuttgart broke with tradition
Peugeot urged to make Le Mans return following Audi's departure
Patrick Dempsey on cars, fame and Le Mans
Source:: Autocar