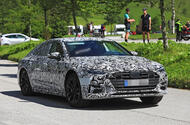 New luxury liftback models will get a front end design that's similar to the next A8's
The next Audi A7 Sportback and its performance sibling, the S7, are being geared up for a reveal later this year, as shown by new spy pictures.
In a bid to finalise settings and move towards signing off the new model, Audi engineers have been out in force to evaluate different versions and benchmark test against the BMW 5 Series and Mercedes E-Class – both of which can be seen in the picture below.
Like the 2017 A8 that's just been revealed, the next A7 models will be underpinned by Audi's MLB Evo platform – which allows its broad selection of powertrain options. The A8 offers a fully autonomous driverless mode, using Audi's piloted driver technology. A version of this technology is expected to feature in top-of-the-range A7s.
All of the variants will also be available with Audi's Virtual Cockpit technology in the cabin, the design of which will take a heavy design influence from the Audi Prologue concept that was first shown in 2014.
Initially, the S7 will be the most potent Sportback available. It will use a twin-turbocharged V6 engine with more than 450bhp that should enable it to hit 62mph from rest in around 4.5sec.
To signify its power, the S7 will feature a slightly more aggressive exterior design than the regular A7, with a quad-exit exhaust system and 10-spoke wheels – as featured on the development car above.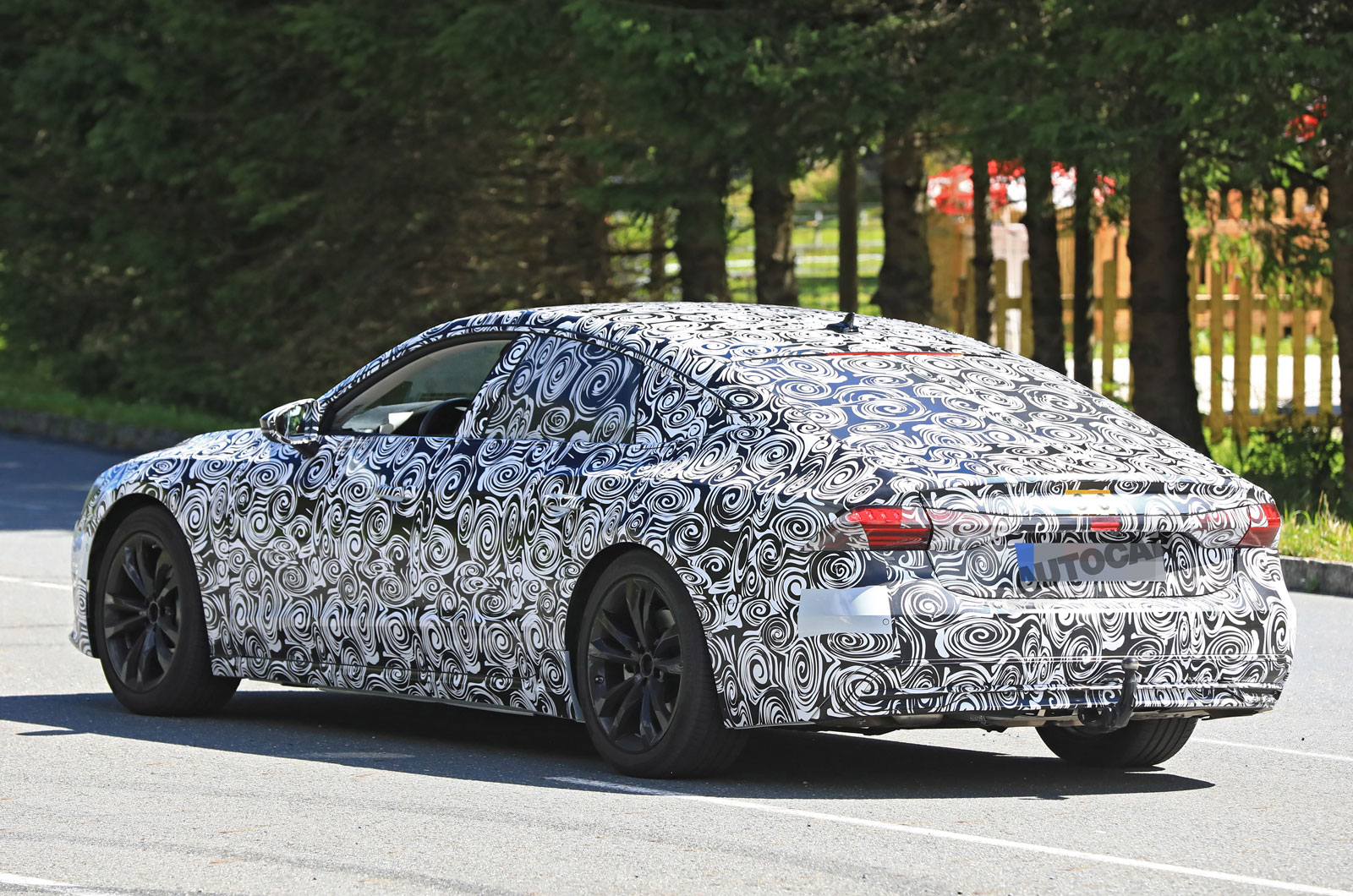 Below the S7, the bulk of the A7 range will use a familiar line-up of turbocharged petrol and diesel engines in four and six-cylinder layouts. Hybrid and plug-in hybrid powertrains will form the basis of the most efficient combustion-engined models, and the absence of tailpipes on development cars spotted earlier in the year support claims that an all-electric version is under development too.
Arriving later, likely in 2018, will be the A7's crowning model, the RS7. That car will sit above the S7 and is likely to come with a twin-turbocharged 4.0-litre V8 engine producing more than 600bhp – at least 46bhp more than the current version.
Source:: Autocar